Welcome to Most Valuable Paws Ltd.
MVPaws is our next generation platform that enables a seamless
passenger journey, targeting passengers travelling with pets
and transport organizations.
MVPaws is suitable for transportation companies such as airline, ferries, trains and buses, designed to help them transform their passenger journey with digital solutions, scale their operations, reduce costs & create opportunities to generate revenues.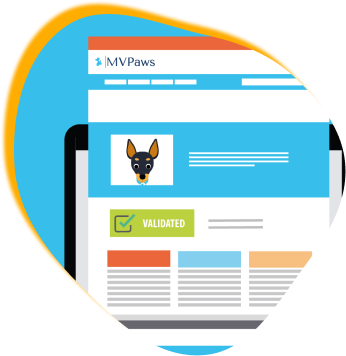 The solution offers an enhanced experience for the traveller and also provides 3rd party organizations with the security and assurance regarding the pet's health information according to international legislation for animals.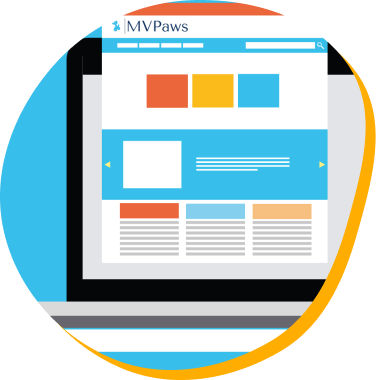 The platform offers an end-to-end API interface, capable to connect also with 3rd party systems in order to provide validation & verification results according to the rules of travel.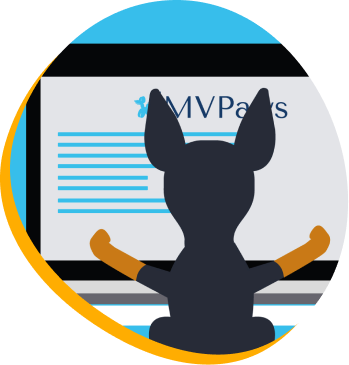 A mobile front-end and a web user interface will give your organization a turn-key solution for innovative service offering to travellers and their furry friends.
The digital

pet journey

in detail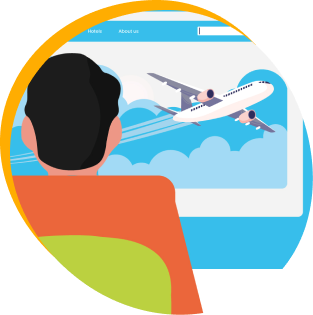 STEP 1
Traveller books flight
& requests to book PET service. In case travel is booked via call centre, passenger will be instructed to complete Pet profile on MVPAWS.COM*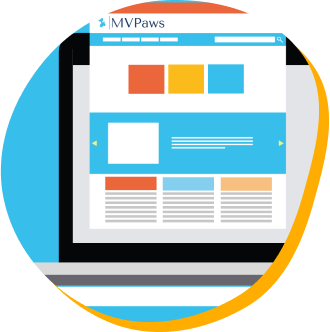 STEP 2
Via booking flow passenger is directed to MVPaws Platform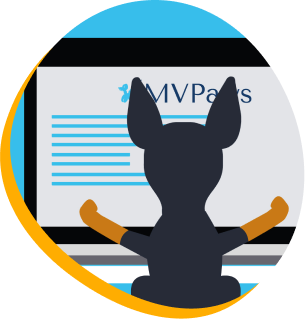 STEP 3
If MVPaws Profile is already set, MVP database provides Pre-clear status instantly and passenger proceeds with booking of service element & payment. If not, passenger will complete Pet profile in MVP database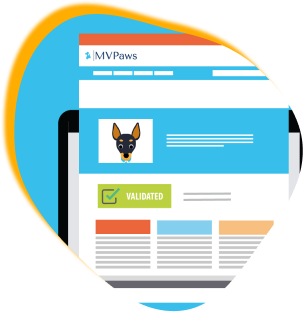 STEP 4
In case destination has restrictions such as rabies test results or quarantine, MVP platform informs animal owner for further information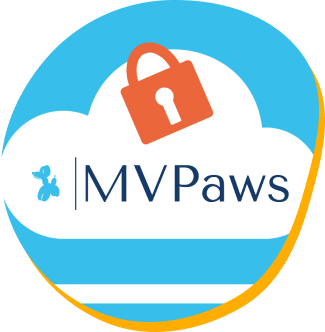 STEP 5
Transport Company verifies MVPaws database for Pre-clear status of animal and confirms PET service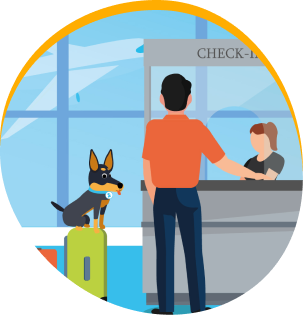 STEP 6
Passenger arrives at the departure point with animal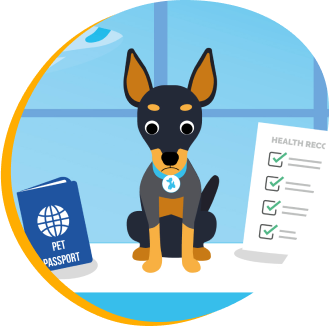 STEP 7
Passenger proceeds for Check-in. Agent scans pet passport barcode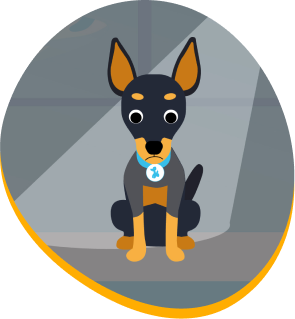 STEP 8
Systems provides OK status and agent accepts bags as PET service is already paid online or via call-centre. Alternatively in case of non-integration with external systems, MVPaws clear status can be checked by agent via mob device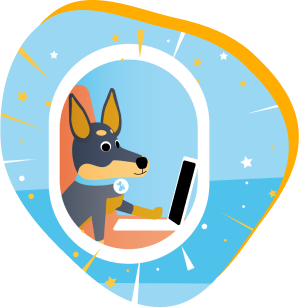 STEP 9
Passenger proceeds for boarding and in case of PETC, presents MVPaws clear status for animal to travel to the agent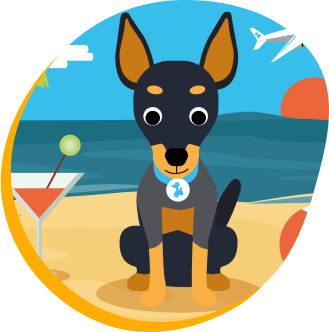 STEP 10
Passenger arrives at destination, authorities scan Pet Passport, scan animal microchip for validation and passenger is through customs *